They may be watching the game, but that doesn't mean they're not also watching their phones. Whether it's football, baseball, hockey or soccer, and whether it's being viewed at home or right in the stadium, at that moment you have a tremendous marketing opportunity.

And since over 90% of text messages are read within three minutes of being received, by communicating via text you guarantee your subscribers will receive, and read, your message.

Some of the biggest teams in the world have been using text marketing for years to:
Communicate with existing subscribers, often.

Here's How Text Message Marketing Works in the Big Leagues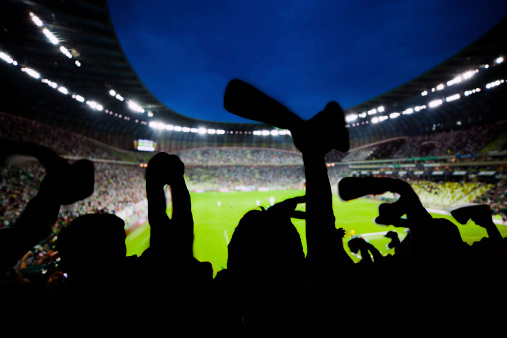 "Hands up if you got my text."

For years top tier sports teams have used SMS to communicate with their subscribers (either existing customers, or people who just opted in to receive updates via text). These updates include:
Statistics on the current game, past games, and future games.
And of course, special offers.

And a live game is an ideal time to communicate with your list since they're so emotionally involved with what's happening right now. Of course they may wait for an advertising break to read (and respond to) your message, but this is one of the very best times to communicate with them.

But it doesn't just have to be about communicating with current subscribers. You also need to keep growing your list, since without new blood your list will naturally shrink over time as people unsubscribe or change their number.

So while their attention is really focused on the game, advertising to grow your list can work wonders. But just asking viewers to "Subscribe for updates" generally doesn't cut it.

Like all direct response advertising, give them a great reason to respond right now. Perhaps in return for subscribing they can start to receive special offers (that the general public don't see), or even to have their name and number placed into a draw with game tickets as the prize.

Panic! at Madison Square Garden?

Madison Square Garden ran the "50 Greatest Moments at Madison Square Garden" text marketing campaign. MSG offered viewers access to special content, in return for subscribing to their text updates list.

This was promoted a number of ways, including:
At hockey games for the New York Rangers, a code and number were given out. By subscribing, you entered into the opportunity to win a Rangers Prize Pack. This part of the campaign resulted in 300 fans joining the MSG text messaging list.
At a star-studded Halloween party, promotional cards were handed out. By texting "MSG50" to 25827, subscribers were entered into a draw to win tickets to see either Dane Cook, or Panic! at the Disco.

The ongoing promotions for this campaign turned out to be one of the most successful in the MSG Network's history, and it continues to regularly send mass text messages with news, content, and offers.

Text Marketing in the Little Leagues Too?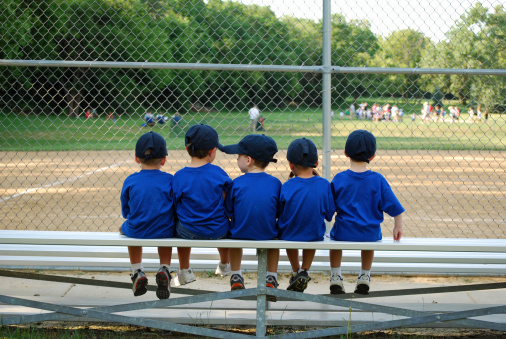 "Why haven't you responded to my text?"

It's not just the big leagues benefiting from text marketing. However big or small your players, leagues and clubs all over the country are seeing the benefits that come from text message marketing.

Using text updates is ideal for broadcasting:
Major league announcements and other news.
Plus, of course, emergency notifications.

Read and response rates for email continue to drop, so the speed at which a new text message is read makes this one of the most attractive and effective ways to broadcast updates, almost instantaneously.

This article was written by Louis Allport, an experienced marketer who enjoys sharing his experience with other businesses. He lives in the UK and has been marketing and publishing online for over 15 years.