Everyone's glued to their phones these days, and that fact can make your business money. Here's why:

Texts are proven to be the fastest way to get in front of your prospects and customers, since most messages are read within 10 minutes of being received. Now, texting isn't your only marketing option of course, so let's talk through some of the other most common outreach options available:

Three Familiar Ways to Remind Customers You Exist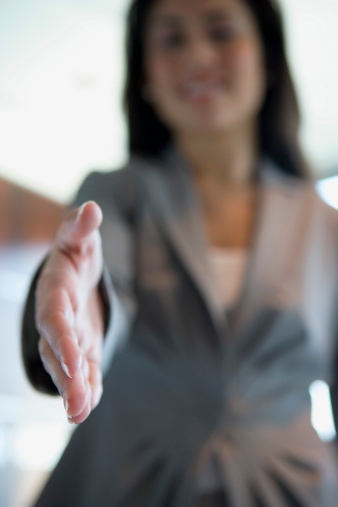 "Nice to meet you... remember me?"

There's many, many options for reaching out to your prospects and customers these days, and they each have their pros and cons. But do keep in mind that depending on what you're selling, a multi-pronged approach may provide the best results, rather than depending on just one contact method.

Some well known options available to you:

Call Me, Maybe?

Cold calling has worked, and continues to work, to create new customers. But like many things, it's not as easy as it used to be, and you need to be prepared to put in a lot of time working the list and dealing with (often very rude) rejections.

In a nutshell: Cold calling is a tried and true, but slow and expensive way to build a business. Plus it requires a skin as thick as a rhino's.

However, if you're working from a list of warm prospects, or even better calling your customer list, the entire experience can be radically different. In this instance you may find they're delighted to hear from you and make the time to talk to you at length, for the simple reason that by now they're pretty sure you can help them.

And depending on the type of business you're in, actually speaking to your prospects and your customers may be vital for maintaining, and developing, the relationship. You're unlikely to secure a multi-million dollar contract without speaking to your customer, of course!

Snail Mail Gets There in the End

Sometimes getting something physical into the hands of your prospects or customers can really help you stand out from the crowd. Of course whatever you send out will have a lot of competition in the mailbox so don't rest on your laurels just yet. But a few tips for helping your mail get opened, and read, include:
Hand writing the address.
Sending it in a way that requires a signature. Even potentially using a courier service like Federal Express.

Direct mail is generally not a fast nor inexpensive way to contact prospects or customers, but depending how valuable they are to you, getting in front of them in this way may be what it takes to capture their attention, and the sale.

Email Isn't Dead Quite Yet

Email continues to be a fast and cheap way to send out your message. The problem though is that it's less effective than it used to be. Often your email simply gets ignored, or filed away to be read later. Or worst case scenario your email ends up automatically mislabeled and banished to the spam folder.

Of course this is assuming you actually have permission to send the email, by having an existing relationship with the sender in some way, and making it easy for them to unsubscribe. On the other hand, unsolicited email can potentially cause real problems for you (depending how many people you email), and is often best avoided.

All this said, building and regularly contacting the email list you've built of prospects and customers is very worthwhile, but it's important you don't expect miracles from it. The open, read, and response rates used to be incredible, but no longer. These days, if you're looking for almost instant open and read rates, it comes down to...

Nobody Can Resist a Text Message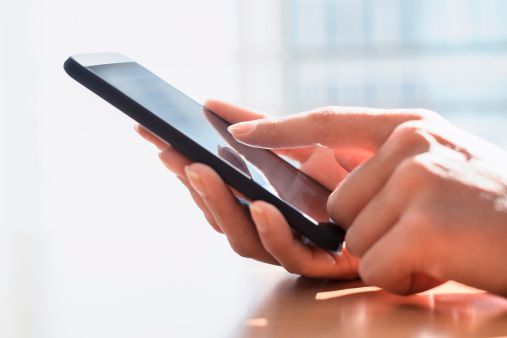 "Can't... resist... reading... immediately..."

Texts get read and opened almost instantly. Using a texting service to build, manage, and broadcast to your list makes the whole process almost effortless and ensures you stay within the letter of the law.

So it's strongly recommended you get your prospects and customers to give you their mobile number, and their permission for you to stay in touch. Or if you're looking to build your list from people you've had no contact with yet, advertise a way for them to opt-in to your list by giving them something in return. For example:

Text Offer12 to 123456 to get daily discounts direct to your phone!

Texting continues to remain a great way to get your message out almost instantly, and for some offers it may be all you need to do. But, contacting your prospects multiple times, and in multiple ways, may really be required to get the response you're looking for. This is especially true if what you're offering has a complicated sales process (a service for example), a high price point, or both.

And special offers, especially time-limited offers, consistently work fantastically to drive response. But just contacting your list when you want something from them may use up their good will. Keeping your list warm by getting in touch regularly with freebies, news, or other things that may be of value to them can really help increase your response rate when you do want your list to respond.

So whether you're selling low priced items to consumers, or high price-point services to businesses, making texting an ongoing marketing channel for your business can help drive fast response, increase brand awareness in your market, and grow sales.


This article was written by Louis Allport, an experienced marketer who enjoys sharing his experience with other businesses. He lives in the UK and has been marketing and publishing online for over 15 years.