Do you want to bring in more business? If you're in the nightclub business, you know how important it is to differentiate yourself so that you can bring in more customers and continue to have success. Luckily, there are a number of way in which you can use today's technology to advertise your club so that you get the results that you want. Take a look at the following information for some great ways to get the attention of potential customers.

Use Mass Texting Services to Offer Limited Time Deals

If you're not currently using a mass texting service to market your club, now is the time to do start doing so. This is a great and easy way to reach out to potential and current club visitors. With the use of this service, you can advertise all of your deals.

While some clubs focus on marketing a special event or drink special, another great way to stand out is by offering a reduced admission fee if individuals show up by a certain time. This is a great way to fill up the club and ensure that a special event is visited.

All you need to do is set up a text campaign that will alert individuals of a discounted rate if they enter your club by a certain time. It's a good idea to send this out the day before the event date as well as a couple of hours before the specific time. This can allow you to get last minute guests in the door, who may not have otherwise visited your establishment.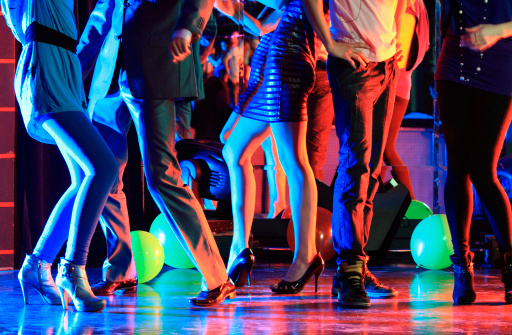 Using mass text messaging services can help you get more people in the door.

Offer Continued Discounts for Repeat Guests

It's a good idea to reward repeat guests for visiting your club. This can help show that you appreciate their business and can keep them coming through your doors.

You can also use a mass texting plan for this marketing practice. You will want to tailor your messages and make sure that you're thanking customers for their patronage. Consider offering a discount to individuals who text a code once they've entered the club. This can allow them to save a certain percentage or dollar amount off of their next visit.

Use Social Media to Your Advantage

Social media is another great way to get the attention of potential customers. You can use images, videos, and personal reviews to help spark interest in your club and the events that you have.

With so many people using social media on a regular basis, it's important that your club makes its brand noticeable online so that you can get the best results. If you're not currently on social media, look into creating an Instagram, Twitter, and Facebook so that you can interact with your current and potential customers.



Tweeting about your brand can help you reach more potential customers.

As you can see, you can get the attention of nightclub customers in many ways. If you're looking for ways to better market your business, consider implementing some of the above steps so that you can continue to have success and stand out from the competition.



Natasha Etzel is a writer who writes on a variety of topics, including online marketing and business topics.