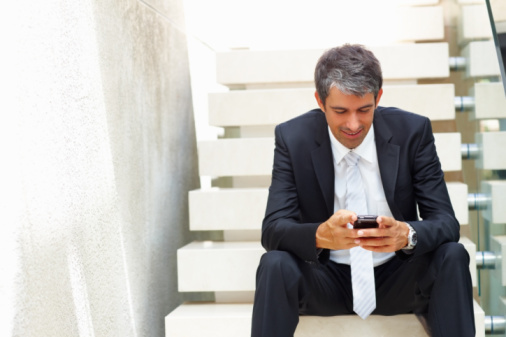 Text message marketing is exceptionally effective when done right. People have their phones within reach essentially around the clock, and text messages are almost always opened, often immediately upon receipt. If you've made the decision to use text message marketing, adhering to certain "best practices" is imperative. Here are 10 commandments of text message marketing.

1. Make Your Messages Friendly to the Maximum Number of Devices

Not everyone has a smartphone, and not everyone's phone can go to URLs in messages. Plan text message marketing campaigns to make it easy for recipients to make use of an offer. Requiring multiple steps, or linking users to a website that requires input of additional information before downloading an offer is a sure way to get people to opt out.

2. Opt-In Is the Only Way to Go

You need people's permission to send them offers and information by text messaging. Courts have ruled that the Telephone Consumer Protection Act of 1991 applies to text messaging, and that unsolicited messages violate the act. Additionally, unsolicited texting can damage your reputation. Make opting out a one-step process too.

3. Tell Subscribers Exactly What They're Signing Up For

Tell subscribers up front that they can expect messages with unadvertised specials, notification of special events, or discount codes. You don't want them to be unpleasantly surprised when they receive their first message from your company.

4. Don't Forget Important Legal Language

Follow the recommended practices of CTIA - The Wireless Association. These include important steps like including a "Msg & data rates may apply" statement in your auto-reply messages.

5. Don't Send Messages Too Frequently

Two to four text messages per month should be your goal. More than that will feel "spammy" and cause people to either ignore your messages or opt out of your text message marketing campaign.

6. Text at Appropriate Times

Text message marketing should generally take place during regular business hours. An exception might be night clubs that operate outside of normal business hours. Even so, texting customers at 3 a.m. is a bad idea.

7. Avoid Text-Speak

Most of the time you can avoid unprofessional, juvenile "text speak" in your messages. You should come across as a business, not as a 12-year-old.

8. Monitor Your Analytics

If you work with a text message marketing provider, choose one that provides reports and analytics, including opt-out rates, message volume, reply rates, and when new contacts are added. Analytics can help you learn which text message marketing techniques work well, and which do not.

9. Grab a Vanity Short Code if Possible

Short codes are "addresses" to which text messages are sent. Consumers use them to send texts to connect with commercial services or applications. Having an easy-to-remember short code costs more than having a random one, but it can improve reply rates and opt-in rates.

10. Every Message Should Be Fresh and Provide Value

Don't send the same message every time. Each message should be fresh, and each message should offer value, whether through a discount code, announcement of an unadvertised special, a two-for-one promotion or some other offer. Text the same thing every time, and people will start ignoring your messages.

Text message marketing can be one of the most cost-effective and efficient marketing methods available today. Adhering to best practices helps ensure that your text message marketing campaign gets great results.