The Case for Personalization in SMS Marketing Campaigns
Personalization is key to a successful SMS marketing campaign. Although people might open and read your message, it does not always guarantee they will take action. Creating a more personal approach leads to a higher engagement rate, better conversion rates and an overall better ROI. There are two main ways to make your messages more personal: Targeted Marketing and Personal Addressing.

Targeted Marketing. Create messages that relate directly to the interests of your customers
Personalization. Address recipients by name to increase response rates

Determining Your Target Audience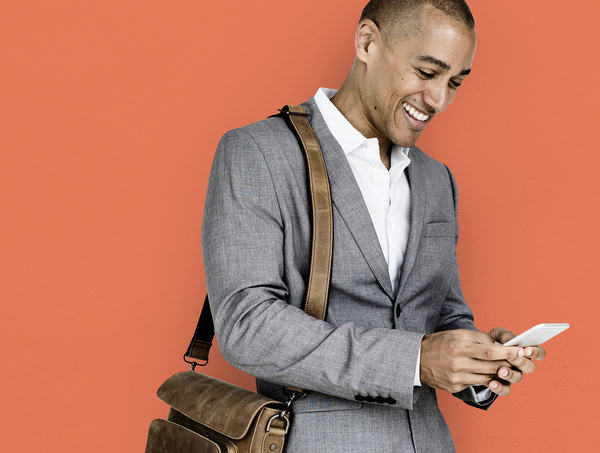 The first step to take is to know who your audience is.

In order to successfully carry out a more personalized marketing campaign, there are a few key things you need to know. To gather this information, you must first perform some marketing research.

You want to discover your customers' interests and preferences. Additionally, it is beneficial to know their buying habits, demographics, psychosocial data, preferences and more. These can be found by reviewing a few key items:
Data across all marketing channels
Market research
Research on your competitors
Surveys and polls
Fillable forms at opt-im
You might not always have all this information for your SMS marketing subscribers. However, you can still divide them into different groups by creating different keywords for different subgroups to use when they opt in. This at least gives you an idea of where they saw your promotional ad, which provides some information as to their interests and other information.

It is possible to create very specific groups and target them with particular messages, or you can simply decide to just target based on larger groups, such as gender or location.

Customers Demand Personalized Marketing

More and more, customers are demanding a more personalized marketing approach. Although they might respond to generalized marketing messages on certain mediums, when it comes to more personal ones such as mobile and social media, they expect it to relate to them. This is creating a more personalized marketing in which businesses create well-crafted, relevant messages that are directed at a particular individual or group. This utilizes not just behavior patterns and demographics but also at what point in the sales funnel they are located.

Part of the point of personalized marketing is to develop relationships and engage with the customers. This helps not just to convert someone for one sale but also to hang on to them so that they eventually become loyal customers. An important component of this type of marketing is interactive content.

How SMS Marketing Fits In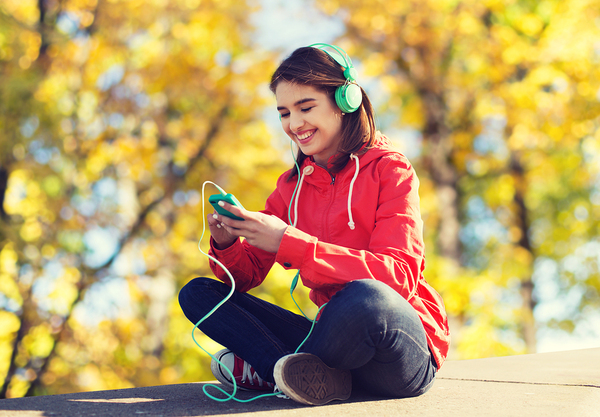 People rarely go anywhere without their cell phone.

Text messages are an intimate channel for communicating with customers. Although they are willing to receive texts from brands, they reserve it for their favorite ones. They also have a special relationship with their cell phone. Most people carry their phone with them at all times and would rather give up items such as caffeine and chocolate rather than their phones. This provides an atmosphere perfect for a more personalized and targeted campaign.

Texting is also an easy way to interact with customers and engage them. It is a two-way communication medium that can be used to send offers and deals but also to run contests, take polls, send out surveys and engage in customer service operations. This makes it a prime channel for personalized marketing.

If you simply send out generic messages to your customers, you leave it open to quick opt-outs. Your goal needs to be providing something of value. Customers want to feel special. What better way than sending them a message that makes them feel as though they are the only ones who got it.

How to Personalize

The first step in a personalized message is to create content that is relevant to the customer. This is where dividing your list into groups based on your research comes into play. Customers can also go into more than one group. However, you want to be sure that when you send out messages targeting one or more groups that you still do not oversaturate the individual customer with several messages.

Develop an easy system for cross-channel integration. Most people use their cell phones to interact in many different ways. If you have a smartphone user, it is likely they also check their email, go on social media and surf the internet with their phone. Therefore, you can create a system with your SMS marketing program that makes it easy to interact between channels. This can simply be through making a call to action lead to another channel. This also makes it easier to create a database of customers with additional information from which you can draw to develop your targeted messages.



Your marketing team can work together for a comprehensive database.

The final component of a personalized message is the easiest. Simply leave room in your message to include their name. Your texting platform might include a way where you can automatically populate the message with the person's name. Of course, this requires that you have this information, which you can get through a form they fill out when they opt-in. However, if you do not have sufficient names of your subscribers for it to make sense to do this, there are still ways to greet your subscriber at the beginning of the text in a way that feels more genuine and person.

Personalization is an essential component of any effective SMS marketing program [[placeholder]]. By taking some time at the beginning to determine how you plan to develop targeted messages, you will have a foundation for a program that has the potential to bring you much bigger returns.

Contact us to learn more about developing an effective texting campaign that reaches audiences.