The Case for Engagement in SMS Marketing Campaigns
Customer engagement. This phrase has become a buzzword in marketing circles. Although you might be tired of hearing about customer engagement, there is a reason why it has become so crucial to modern business: more customers are choosing where to buy items based on their emotions than other components, such as price or location. Typically, their feelings are based on their interaction with the business while shopping there and through other avenues, such as social media, customer service, and a website.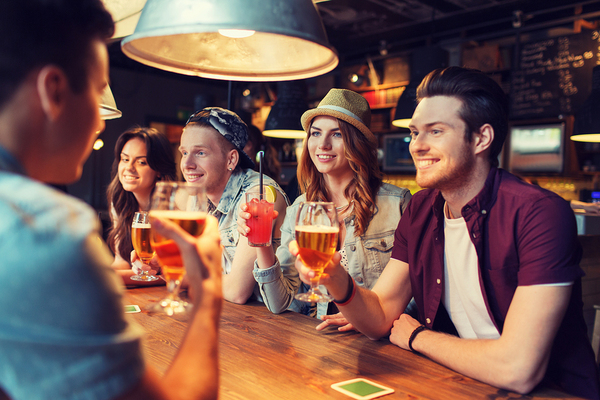 Create a positive interaction so that customers want to come back.

There are some key reasons that engaged customers are the ideal ones to get. This includes:
They become loyal customers.
Patron a business more often.
Spend more money.
Cost less in advertising money.
One way to enhance engagement [WENDY, PUT LINK TO HUB HERE] is to implement an SMS marketing campaign. There are a few key ways that texting boosts your engagement numbers.






| | |
| --- | --- |
| Interaction | Texting is a great way to continually interact with your customers. |
| Positive experiences | Texting facilitates positive experiences both in person and via text. |
| Personal touch | Your campaign is a key way to create a personalized campaign. |
| Drip campaigns | Integrate your texting campaign into your drip campaigns for enhanced interaction. |
| Customer service | Many people prefer to use texting as an avenue for handling customer service issues. |

Interaction

One key way that SMS marketing increases your customer engagement is simply that it provides an avenue for interaction beyond that within the walls of your business. Furthermore, it is the ideal place to facilitate a more intimate connection with customers. This is because of the relationship consumers have with their cell phones.

People carry their phones with them throughout the day, rarely leaving them outside of arm's reach. Additionally, they continually check their phones throughout the day, with the average text being opened within minutes of receipt. Only about one percent of text messages are spam, which means that people still view each message as important. All of this adds up to provide the perfect place to create a positive interaction with your customers to enhance engagement.

Create Positive Experiences

Another component of customer engagement is to create positive experiences for shoppers. Text message marketing provides a viable avenue to do just that. Provide locations throughout your store where people can text a keyword to find out additional information about a particular area. Offer customers with targeted coupons on a regular basis, which makes consumers feel as though they continually get a deal every time they visit your location.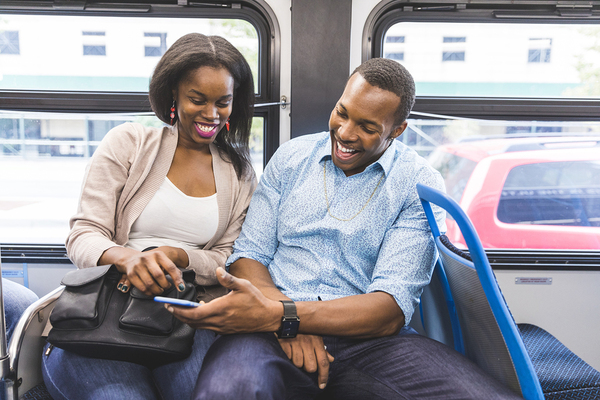 Every message should provide content that brings joy to your customers.

There are many other ways to send messages to customers that facilitate a positive experience:
VIP access
Exclusive information
Presale tickets to events
Contests and games
When customers continually receive messages they view as valuable from you, this enhances their feelings about your company. This correlates to increased engagement, which will help you to become their preferred location to visit.

Personalization

An important component of engagement is personalization. It is easy to include this in your SMS marketing program in order to increase the efficacy of the campaign. The first is to include your subscribers' names in each text, which can be done through most texting platforms.

The other way is to develop targeted messages to each group on your list. You can create the message content on what the subscriber might find interesting based on:
Demographics
Behavior patterns
Surveys
Data mined from other campaigns, such as email and social media
Market research
There are plenty of places to find information about your subscribers in order to develop the right type of messages. The more targeted a message, the larger impact it has. This, in turn, increases the positive response, affecting your customer engagement.

Drip Campaigns

SMS marketing also plays a role as part of a drip campaign or other integrated marketing effort. This provides you with several points with which to interact with potential customers:
Call to action in a wide-reaching ad
Coupons to motivate first-time customers
Information answering questions
Customer service
Personalized messages to loyal customers
With each point in the chain, you have a chance to create a positive experience. This provides several instances in which consumers interact with your company and leave feeling good about your company. Together, this ultimately leaves them more engaged, increasing the chance they will continue to patron you.

Customer Service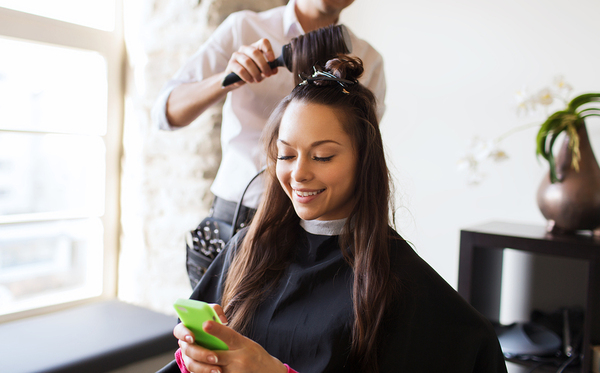 With customer service via text, people can handle issues from anywhere.

One of the most important ways to utilize your SMS marketing program to enhance customer engagement is to use it as a customer service tool. A majority of consumers prefer texting for customer service issues rather than other channels, including the phone or online chatting. With your texting program, set up a keyword that consumers can text to you when they have an issue. Then, your customer service department can answer, providing assistance. People like this because they can handle it anywhere without feeling as though they need to interrupt their day.

In addition to handling issues, it is also beneficial to set up your texting program to handle other components of customer service, including:
Transactional messages
Appointment or event reminders
Your texting campaign does not need to become the sole way to provide customer service; however, by offering it as one channel with which consumers can connect with you, you will make it easier for them to handle any problems. This, in turn, will turn any negative experiences into more positive ones, ultimately enhancing your customer engagement.

Texting is an immediate and intimate channel. As such, it has the capacity to be utilized in a variety of ways that ultimately create a more positive experience thanks to better interactions with your customers.

Ready to start building your customer engagement? Try ClubTexting for free and start creating positive interactions with your customers.