The restaurant and club business is notoriously competitive. You have to find ways to stand out from the crowd and get people to choose you over other restaurants or clubs in the area. There are a few ways you can do this simply by what you offer, such as the type of food, price, or atmosphere.

Although you concentrate on creating a unique experience for your clientele, marketing remains a chief way to draw people into your business. This is because it:
Tells people who you are
Engages with customers
Builds your brand identity
Enhances your reputation
As part of a multi-channel marketing strategy, you need to have a strong mobile marketing campaign. One way to do this is to incorporate SMS marketing. People text more and more, and they are ready and willing to hear from their favorite businesses via text. When you start your texting campaign, be sure to add a few key elements.

Offers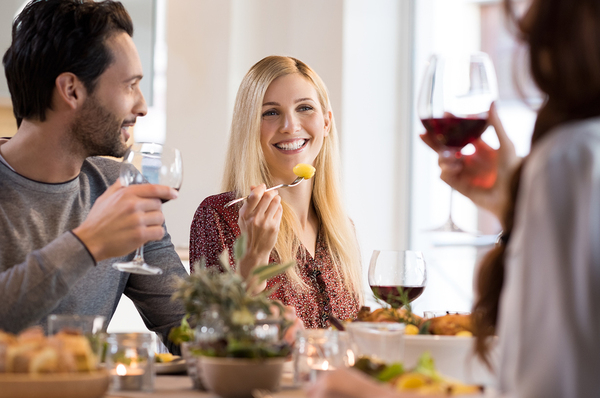 The right offer gets people to bring their friends to your restaurant.

One of the most popular text types that restaurants and clubs use is offers and deals -- and for good reason! People love getting discounts, so it is a strong motivation. When it comes time to decide upon where to eat or which club to visit, people can easily be persuaded to go to the one that saves them the most money.

There are plenty of different types of offers or deals you can send via text to motivate people to come to your restaurant:
Free appetizer or desserts
Free drinks
BOGO for entrees, appetizer, drinks, etc.
No cover charge
Discount on total bill
Dollar amount off
These are just a few ideas of the wide range of offers that you can send to your customers. One of the best types of offers to send to your texting customers, however, are last-minute deals. This is because text messages are typically opened within just a few minutes of receipt. You can send targeted messages to your customers for a particular meal or event.

For example, around two hours before the lunch rush, send your subscribers a text with a discount on the lunch menu good for that day only. Then, as people are trying to decide where to go to lunch, they will see your text and choose you!

When you create your offers, there are a few key concepts to keep in mind.
Send something that is valuable to your customers, and relevant to their wants and needs. Offer a good deal for your customers that doesn't cost your business an arm and a leg.
Include motivating language and a strong call to action so that you see a high conversion rate.
Keywords

Another important component of any strong SMS marketing campaign is having the right keywords in place. Keywords are a central component of your overall marketing strategy. They are the words that your customers text to you to join your campaign, ask a question, participate in a contest or poll, or otherwise interact with your program.

When you choose a keyword, you want it to be unique and relevant to your company while also being easy for customers to remember and use. As a business in the restaurant, bar and club business, you have a plethora of words from which to choose. You can go with something that matches your food choice or an event at your establishment. Some examples include:
Pizza
Italian
French
Cuisine
Tacos
Party
Dance
Salsa
Each of these words is fairly common and easy for your customers to remember. Do not try to make them more unique by adding special characters or symbols, as this complicates everything. You want something that people can text without fearing they will get it wrong. If they do mess up, then you may lose a potential subscriber.

Your keyword plays a key role in your marketing efforts, so you want it to be something that complements your ads while also standing out. The same rules apply when you use a keyword in your texting, digital and/or social content.

CTAs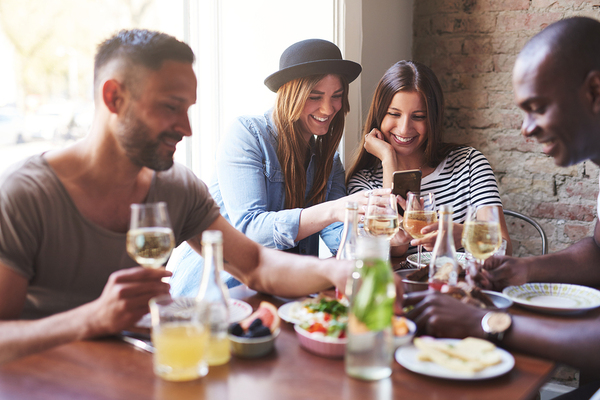 The right CTA gets people to join your campaign and visit your place.

Another major component of your SMS marketing campaign is your call to action. Texts make excellent calls to action on other marketing media, but they also require a strong CTA on each message. When you develop your CTAs, always make sure that they:
Motivate
Use active language
Create a sense of urgency
Connect emotionally with your customers
Are clear and concise
As a restaurant or club, most of your calls to action should include some version of visiting your business. You might also choose to include a link to your website or social media profile to increase engagement with your other digital properties.

Even though many of your CTAs will involve getting people to dine at your restaurant, do not become complacent so as to always use the same one or two CTAs. Create a template and then play with the wording to create a unique CTA with every advertisement and/or message.

For example, instead of always saying "Redeem this offer at our restaurant," you could say:
Enjoy a free appetizer on us when you show this coupon.
Visit our restaurant to get your free drink
Show this coupon to get free entry.
There are plenty of ways to get creative with your CTAs without losing their efficacy or appeal.

Content

Before you go too far down the line into creating your SMS marketing program, you first need to gain permission to do so from your clients. You can do this by promoting your campaign, including a texting CTA on all your marketing collateral, and get people to opt in with a strong keyword.

Once you have subscribers for your texting campaign, it is time to focus on building your content. Strong content needs three main things:

Texting is a disruptive medium, which means that each time you send a message to your subscribers, recipients are distracted from whatever else they were doing. Therefore, what they receive needs to be worth that momentary moment of distraction.

So, how do you know what your customers find valuable? Ask them directly. Market research also will inform you of many of the key elements of a strong marketing campaign. Trial and error and A/B testing also works well.

Messages need to be relevant to your customers. Personalized content goes a long way towards creating something that is relevant to each of your customers. It is easy to create groups out of your subscriber base and send targeted messages based on demographics and or other similar data.

Finally, you need to have a purpose behind each and every message you send. This is a specific purpose - not just to get more business, although that is your ultimate goal. It should provide some value to your customers:
Save money
Reward loyalty
Provide exclusive access
Remind about events
Updates on goods and/or services
There are plenty of purposes that your messages can have. By focusing on one objective per message, you create a more concise message that fits within the necessary 160 characters.

Audience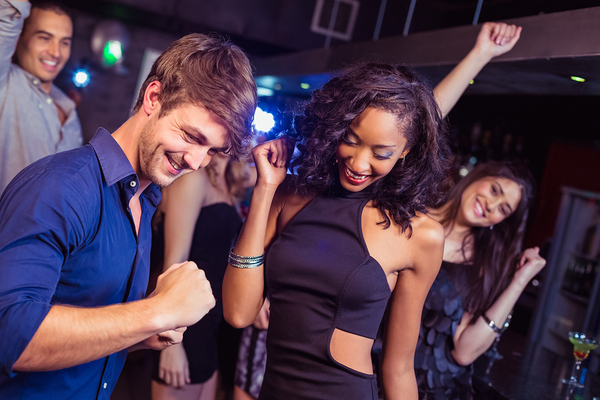 Know who to target with your messages.

Although your keyword, CTA, and content will ultimately play the most important features of your marketing strategy, it is key to know who your audience is. In fact, you might spend weeks before launching your campaign discovering just who your target audience or audiences are. To determine your audience, perform a few key actions:
Conduct market research
Build personas
Review your current customer data
Integrate your marketing platforms
Run surveys and polls
Research the competition
Think like a customer
There are many other ways to find out what type of customer you plan to target with your message. As previously stated, you can have several different groups that you will target.

As a restaurant, you might ultimately want to target all demographics. However, each texting campaign you run needs to be targeted to more specific demographics for greatest efficacy. In order to do this, you need to have an idea of the audience you plan to reach.

Before you run your SMS marketing campaign, take the time to build a strong foundation. This works by spending time devising the right type of offers, keywords, calls to action, content, and audience for the particular campaign.

Although this can be said for any texting campaign, it is even more important as a restaurant or club that you do this. It gives you the chance to determine what sets you apart from the competition and to build your brand identity. Then, you can focus your marketing campaign to engage with and attract customers to your business and reach your goals that go far beyond simply sending out discounts via text.

Ready to start your texting program to grow your restaurant or club? Try ClubTexting for free.